fresh normal white garlic and cooling garlic
1. Introduction of products:
Fresh Garlic is our main products. Our fresh normal white garlic are come from Chinese  famous "Garlic Captial" --- Jinxiang County. The color is purple white, the skin is thick enough. The quality is excellent, there is no crack, no rotten, no mould. After September each year, all fresh garlic will be stored in our cooling warehouses to keep fresh and good quality. So, we also call the garlic which in cooling-warehouses as "cooling garlic". Under such cooling storage condition, we can supply fresh garlic all year round with excellent quality.  For the packages, we can supply various sizes and various packages according to different market request.
2.Sizes for Fresh Normal White garlic :
4.5cm, 5.0cm, 5.5cm,6.0cm,6.5cm,7.0cm
3.Packing:
1). Loose packing: 10kg/carton, 10kg/bag, 20kg/bag
2). Garlic Braids packing: 1kgx10/carton, 500gx20/carton
3). Small packages:
     1kgx10bags /10kg carton
     500g x20bags/10kg carton
     250g x40bags/10kg carton
     5p/bag in 10kg carton
     4p/bag in 10kg carton
     3p/bag in 10kg carton
     250gx20bags /5kg big bag
4. Origin: Jinxiang, China
5. Supply period: all year round
6. Certification: ISO9001, ISO14000, HACCP, KOSHER
7. Price: Negotiable
8. Payment term: TT, LC
9. Delivery date: in 2 weeks after signed contract
10.Markets: South America/Europe/North America/ the Middle East/ Africa/Asia/Australia/New Zealand
Normal White Garlic
20kg sacks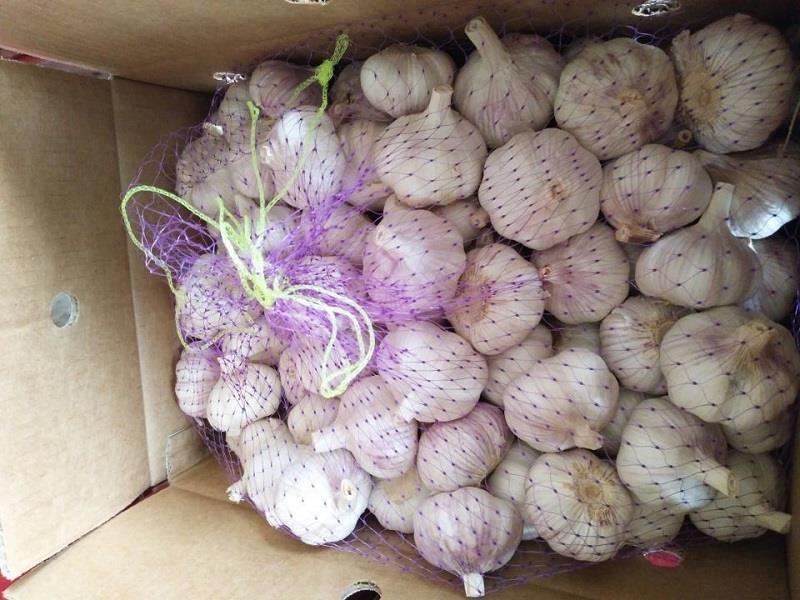 10kg carton loose
1kgx10/carton
500gx20/carton
4p
250g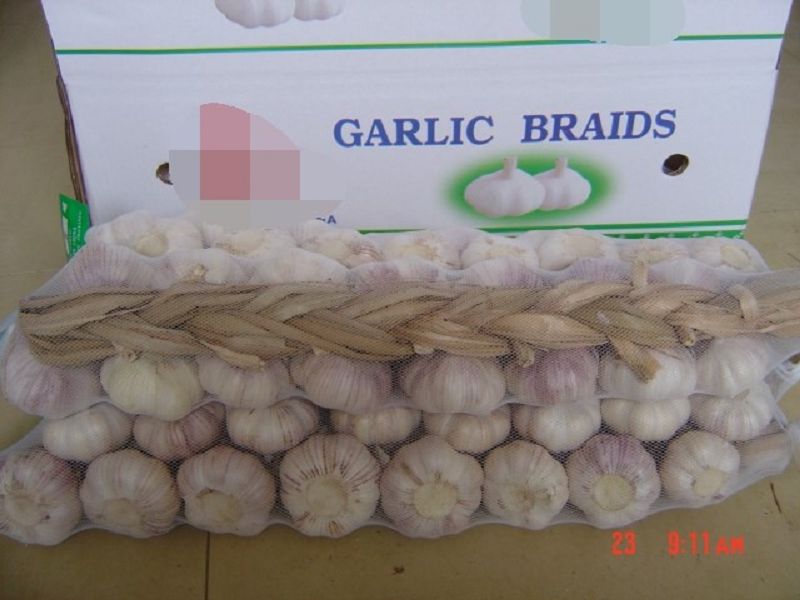 Garlic Braids
http://www.garlicgreengarden.com/